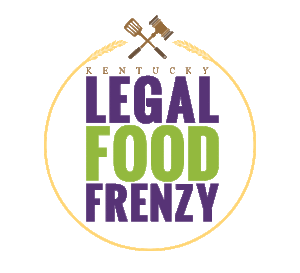 The 2023 Legal Food Frenzy will begin on March 1 and conclude March 31, 2023.
Campaign Leadership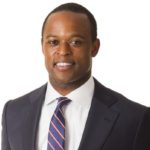 "The storms and tornadoes in Western and Central Kentucky along with ongoing issues related to the COVID-19 pandemic have placed added strain on Kentuckians struggling with food insecurity," said Attorney General Cameron. "Each year, the Kentucky Legal Food Frenzy campaign offers attorneys and legal students the opportunity to donate food and funds to address growing nutritional needs in the Commonwealth. The legal community is generous, and I'm confident that we can meet this year's goal of raising the equivalent of 600,000 pounds of food to help our fellow Kentuckians."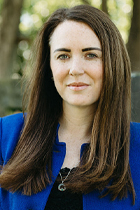 "The KBA Young Lawyers Division is excited to continue our partnership with Feeding Kentucky and the Office of the Attorney General again for the 6th Annual Legal Food Frenzy. Currently, one in six adults and one in four children in the Commonwealth of Kentucky struggle with food insecurity, making our state ranked 9th highest in the nation in food insecurity. Food insecurity means facing the choice between paying for medicine, transportation, electricity, or putting food on your table. This is a decision no one should have to make. Our partner, Feeding Kentucky, distributed the equivalent of 79 million meals across the Commonwealth in 2020.
For the past six years Kentucky attorneys have participated in this statewide hunger relief effort for the benefit of some of the Commonwealth's most vulnerable citizens. No one should have to go hungry or wonder when they will eat their next meal.   Funds raised through the Legal Food Frenzy go directly to families in Kentucky to combat food insecurity.  Food banks across Kentucky provide a vital service to the community and the Legal Food Frenzy campaign gives lawyers a chance to assist their local food banks in this endeavor.  Funds raised by attorneys will go directly to the food banks within their communities to ensure that citizens have access to adequate food.  If every attorney in Kentucky gave as little as five dollars, we could more than exceed our goal of raising $75,000 during the 2022 campaign! Please find it in your heart to give what you can to help fight hunger – no donation is too small. This truly is a worthy cause and one that can unite the legal community.  I know that with your help we can make this our best Legal Food Frenzy yet!" – Megan Keane, KBA YLD Chair
Campaign Co-Chairs
Contact us at info@KyFoodFrenzy.com or 502-699-2656